Placing a Quote/Order
Quotes and Orders can be placed through our office in Ballyfarnon on 0719647035 and Roscrea on 050531005. They can also be placed by email to info@gusclad.ie .
Have your measurements to hand. We will need the measurement along the gutter and from gutter to ridge on all sides.
We also need to know the type of roof or structure for the quote. This will determine the different flashings that might be required.
We will confirm with you the profile of the cladding, the finish, colour and quantities. We will recommend the the correct amount of cladding and flashings you might need, to reduce waste.
All Flashings come in 3m lengths.
As the sheets and flashing are made to order, there would be a lead in time on all orders. This can vary for the different products.
All orders are ran off rolls and is pushed through the various machines to the exact measurements you need.
Cladding sheets that are longer than 6m in length keep in mind transport of same sheets.
We can work out required amount of fixing screws, fillers and any other accessories that might be needed.
A deposit will be required on all orders.
We will also need to know what name you would like to quote/order in. This saves confusion later
Once order is confirmed:
Once the order is confirmed it may not be possible to change any product or measurement. As all orders are cut to order, the order may have been started and cannot be changed. The order will only go to the floor once all products, lengths, quantities and colours have been confirmed by the customer. When your order is ready we will call you to let you know. Please feel free to check on you order after 4 to 5 days if you haven't heard from us. Deposits or full payment can be paid be card over the phone, internet banking, cash, bank draft or credit union draft. We do not accept payment by cheques.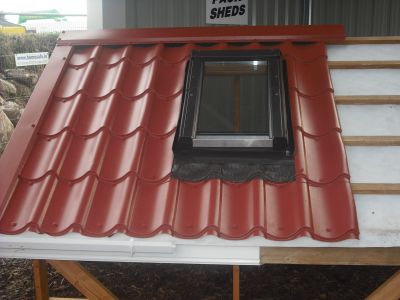 ttps://www.facebook.com/Gusclad
Guslad is OMNi ISO 9001 Certified.