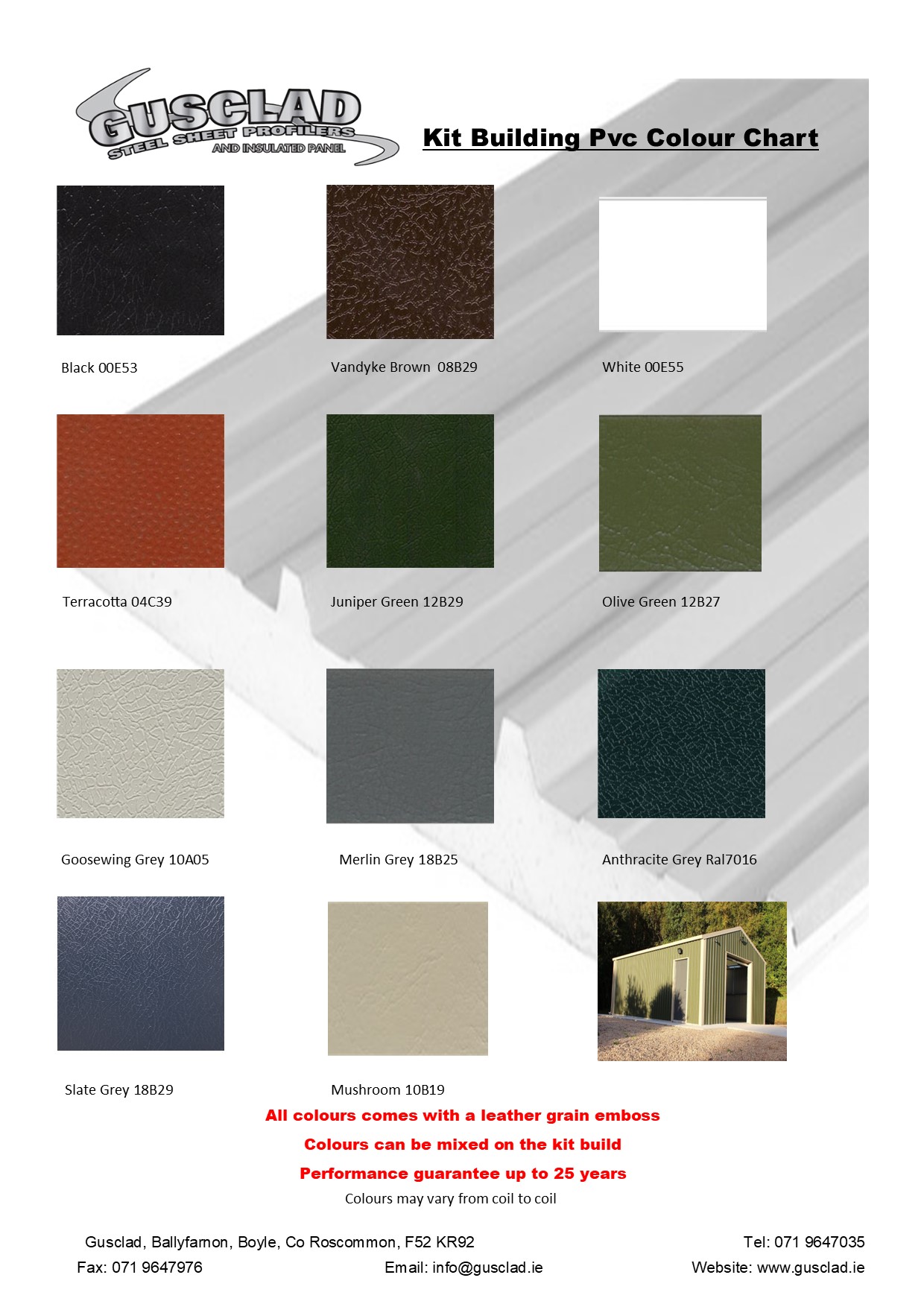 The Colour Chart would be for our PVC Finish Products. We also manufacture a Poly(paint) finish is a smaller range of colours. At the moment, in the poly finish we would have a Slate Grey and Juniper Green in Stock. The Poly finish is available in a 0.5mm and 0.6mm. The PVC Finish is available in 0.5mm and 0.7mm. Unfortunately we would have a smaller colour range in the 0.7mm PVC Finish. We also supply Agriclad (Grant) cladding in a Slate grey and Juniper Green. While we would regularly get in new stock, unfortunately there will always be some colours that are out of stock.
https://www.facebook.com/Gusclad/
https://www.gusclad.ie/about-us/
Storage:
Products should be covered or stored in a dry place  if not used immediately. This is to prevent the ingress of water, which can cause damage to the products.